Livestock Sales
KAMLOOPS SADDLE HORSE AUCTION SALE
Type Of Sale: Livestock
Event Start: 5:00 PM - September 20th 2019
Kamloops Saddle Horse Auction Sale
Friday, September 20th at the Kamloops Stockyards
Tack at 5:00 pm | Horse Sale at 6:00 pm
To get the most out of all our advertising options Call or Email to consign your horses by Thursday Afternoon, September 12th
Our top selling horse at our April Saddle Horse sale sold for $8,600!!! The more we can show off your quality horses, the bigger the crowd!
Contact Erin at 250-573-3939 or by email at erin@bclivestock.bc.ca

Sending in photos, videos and as much information as possible makes all the difference!
Let's get the excitement flowing!
All Horses 4 years old and older MUST be saddle broke and ridden through the ring. NO EXCEPTIONS

All Horses under 4 MUST be halter broke and led through the ring. NO EXCEPTIONS.

$40.00 Entry Fee (due upon consignment)
Email erin@bclivestock.bc.ca to consign your horses and to add photos to your listing

All horses must have an Equine Information Document
and Livestock Manifest completed and turned in upon arrival

Limit of 2 boxes of Tack per seller. No Exceptions.

**NEW** If you have more than 2 boxes of tack you may rent table space for $25 and sell your own. Must bring your own table. Please contact us in advance to book space.

Please contact us for more information and to consign your horses
BC Livestock - 250-573-3939 | erin@bclivestock.bc.ca
Ken Allison 250-571-9045 | Darrell Comazzetto 250-319-8587
---
---
Meet our Rider!
If you would like your horse ridden through the ring for you, we have a very experienced, competent rider available!
(Cost is $40, payable directly to the rider on sale day)
Horses Consigned - Keep Checking Back for Updates!
(Horses are not necessarily sold in Lot # Order, listings subject to change)
Lot 100:
18 year old Appendix QH Gelding, Excellent Kid / Youth horse! He has been a riding school horse for many years, great disposition and temperament! He hasn't been ridden in close to 5 years but will be getting some rides in before the sale.
Lot 101:
10 year old Registered Paint Mare
Lot 102:
Colt, Friesian x - more info coming soon
Lot 103:
18 year old QH Mare, "Clover", by 'EE Black Devil', very nice, well schooled girl. 15 hh, healthy, sound and safe to ride. Lots of get up and go. She has done everything and is a good barrel mount for a youth or young lady. She would also be an exceptional trail mount. Good for beginners in a group situation. Easy to handle
Lot 104:
15 year old AQHA Registered Mare
Lot 105:
16 year old QH x Bay Gelding, Awesome kids' horse, great on trails and in the arena. Has done gymkhana events and open showing. Easy to catch, loads, ties, hauls, clips, baths.
Lot 106:
5 year old Grade QH Bay Gelding, 14.3 hh, "Levi" Well rounded, solid ranch horse. Worked cattle on a large ranch all summer and has been started on roping. Levi is a solid, good natured boy. He is a big horse with a lot of go! Quiet, good with other horses and great with the farrier.
Lot 107:
12 year old Registered Appendix Bay Gelding. "Make Way for Me" Great Kid's Horse!! 16 hh. Western Pleasure Riding trained. Has some basic dressage and has had some pattern training for Barrel Racing but not finished. He has been a young rider's horse for many years but as she is off to university, there is no time for him. He hasn't been seriously worked in over 3 months. Very nice, kind and pretty guy who needs a new person to enjoy him! *see photos*
Lot 108:
8 year old Registered Appaloosa Gelding, Sorrel with White Blaze, "Tug" Great horse for youth to experienced riders. Roping Champion and excellent working ranch horse. Even temperament, solid and sound. Tug has it all! Exceptional Bloodlines!
Lot 110:
17 year old Gelding, "Chip", Well Broke & has cattle working experience.
Lot 111:
18 year old AQHA Registered Sorrel Mare - "Laces Peppy Monkey", Currently in a training program and has done Western Dessage for 3 years, one of her best scores was 75! Won a bronze at the 2017 BC Senior Games. Lacey also does train and showmanship. She can side pass, back up in a straight line, L shape patterns, and open gates. Lacey has been very well cared for, all her shots are up to date and deworming and teeth were done in the Spring. Recently had shoes removed and feet trimmed. Lacey is a good keeper, ties and trailers well. She is a very forward moving girl with lot's of stamina!
Lot 112:
3 year old Grey Paint / Thoroughbred x Filly, Halter broke, loads, hauls ties, baths, has been saddled and worked in the round pen. Phenomenal mind, very smart and trainable.
Lot 113:
5 year old AQHA Registered Hancock Red Roan Mare, "Rosie", branded Crystal Waters, Athletic, polite, mild mannered and fast learner. Gentle and quiet. Top prospect, 90 days Pro training, Amazing Bloodlines. Pastures well with others, will go just about anywhere you ask, loads, lunges, hours of round pen work, stands tied for hours, sound and great for farrier. Anyone with a little experience will do great with this mare. Suitable for future all around. This is one Special lady!!,
Lot 114:
16 year old AQHA Registered Sorrel Mare, 15'2 hh, stocky, solid well built horse! This mare is an excellent horse for any cowboy/girl. She loves to work with cows and goes through anything...creeks, lakes, swamps and thick bush!! She has been used to chase wild cows but also go quietly down the trail. She is strong enough to hold a bull at the end of a rope. Safe to ride after a 3 month break, she is sound, great to load and shoe. Walks out at a nice pace and has been used to rope some steers. She is a great all around horse. She is extremely athletic and used to be an excellent barrel horse. But like many others has been spoiled in the arena. I Would much rather see her go to a working ranch. That's what she loves doing.
Lot 115:
4 year old AQHA Registered Dun Gelding, "Boots", Spent the last year as a working ranch horse, has worked the range, taken part in calving & pasture roping. Boots is from the "Keeping Bo Badger" bloodline and spent last winter in Arizona roping. Owner is sad to part with him but doesn't have time to ride him anymore.
Lot 116:
6 year old AQHA Registered Mare, "Stella", cutting bred, Many hours on the trails, lots of backcountry riding. Nice to be around but too much horse to be used in dude string by customers. Very good looking mare, excellent in herd situation. Great with loading and standing for farrier. Owner took lessons on her all winter indoors. Pro Training. Not for a beginner or Kids / Youth. A confident Intermediate and up rider would be best for this beautiful girl!
Lot 117:
9 year old Peruvian Passo/QH x, Lineback Dun, Very well broke for riding but needs some work to get to full potential! Good for an experienced rider.
Lot 118:
8 year old Thoroughbred Bay Gelding, 15.3 hh, by "Cheroot" & out of "Cajun Nite Lady". He is not registered but can be, foaling date and his sire/dams info available. Started over fences but mostly Western. Started on the barrel pattern and has been to a handful of BCBRA races. He's been to gymkhanas & has competed in the extreme cowboy challenge at the Armstrong fair. Great trail horse and will go through all sorts of terrain. He's very handy with starting colts as he ponies well. He is a sweet boy and very willing. Always meets you at the gate, stands good for the farrier, loads and hauls great.
Lot 119:
15 year old QH Bay Mare, Good kids horse, hasn't been ridden for 2 years so may need a light refresher. Has done some gymkhana events and is great on the trails. Loads, ties, hauls, friendly.
Lot 121:
14 year old Mini Blue Roan Appy Mare, Wonderful Pet! Halter broke, very sweet and loving! (not suitable for riding)
Lot 123:
12 year old Grade (Pony of America) Red Spayed Mare- English & Western trained, has done some small jumps, started in roping. Great trail horse, both alone & with others.
Lot 124:
2 year old Thoroughbred Filly - Unstarted and Unraced, Ready to go in any direction! Halter Broke, has been saddled, Great project, quiet and sweet but has some spice to her!
Lot 125:
3 year old AQHA Chestnut Rabicano Mare, "Lacey Has Swagger"
Lot 126:
4 year old QH Chestnut Mare, She has about 30 rides and would be great for an experienced rider.
Lot 128:
3 year old Registered Thoroughbred Dark Bay Filly, "Miss You Mother", out of "Swiss Yodeler", California style bred, Ran in San Anita with $30,000 stake, 2 starts in Vancouver, good speed racer but she just doesn't want to be a race horse! Nice and quiet, enjoys people, well suited for intermediate rider.
Lot 130:
4 year old Registered Thoroughbred Black Filly, "Wild Woman", has 3 second places, she is a miler, with great stamina but she is not good in the gates. Good temperament and would be best with an intermediate and up rider.
Lot 132:
16 year old Grade QH Black Mare, "Ebony", 15.3 hh, was a dude string horse, great temperament and will work well with any level of rider!
Lot 133:
12 year old AQHA Chestnut Gelding, well rounded ranching horse, best for an experienced rider.
Lot 135:
15 year old Grade QH Sorrel Mare, "Blaze" 4- way shot last March and worked a month ago. Blaze is a kind and gentle horse who has been used on the ranch to gather and sort cows.
Sale Photos
No PDFs Connected To This Sale
16 year old QH Cross Bay Gelding - Fantastic Kid & Youth Horse!!! Pictures
16 year old Registered Apaloosa Dun Mare - (Double Registered -Canadian & American) Pictures
18 year old AQHA Sorrel Mare - "Lacey" (Laces Peppy Monkey) Pictures
3 year old Grey Pinto Filly - Beautiful Girl!! Pictures
8 year old Bay Thoroughbred Gelding - Pictures
LOT 106 - 5 year old Grade Quarter Horse Gelding Pictures
LOT 113 - "Rosie" 5 year old AQHA Mare Pictures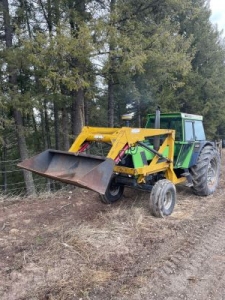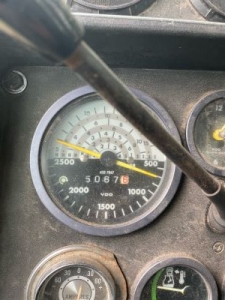 LOT 114 - 16 year old AQHA Sorrel Mare - Excellent Ranch Horse! Pictures
67941270_2220012461430222_9010281022624890880_n.jpg
68287430_2220012658096869_4089053008912973824_n.jpg
68490507_2220012518096883_7944430625505673216_n.jpg
69227713_2220012388096896_1906346969773637632_n.jpg
Lot 116 - "Stella" 6 year old AQHA Mare Pictures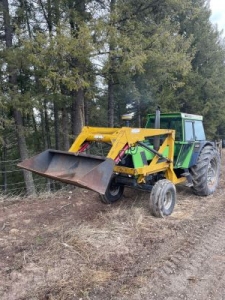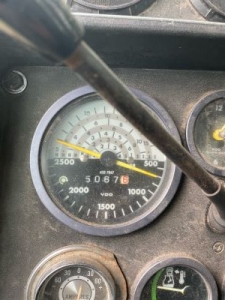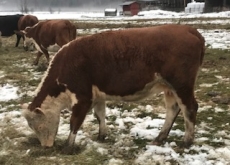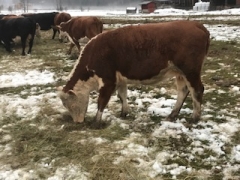 Lot 125 - 3 year old AQHA Chestnut Rabicano Mare Pictures
LOT 135 - "Blaze" 15 year old Sorrel Grade QH Mare Pictures