Livestock Sales
VANDERHOOF 1ST ANNUAL SADDLE HORSE SALE
Type Of Sale: Livestock
Event Start: 4:00 PM - June 8th 2019
BC LIVESTOCK 1ST ANNUAL SADDLE HORSE SALE
IN PARTNERSHIP WITH THE NECHAKO VALLEY EXHIBITION SOCIETY
SATURDAY - JUNE 8TH, 2019 @ 4:00 PM
FOR DETAILED INFORMATION PLEASE CONTACT DECODY CORBIERE @ 250-524-0681
Decody & Aubree Corbiere - Todo - See Pictures Below

8 Year Old Gelding - Registeration Papers in Office
We've had Todo for a couple years now and he's become a very dependable working partner. The majority of his experience has been on the ranch roping calves to tag them, branding, sorting and moving herds. I have done some team roping with him, he's served us as a kids horse from time to time and he's definitely put his share of miles on at the stockyards (under several different jockeys). Todo is a pleasure to be around and as he enters his prime it's a great opportunity to get him working for you.
The proceeds from the sale of Todo will go to Spirit of the North Healthcare Foundation (NICU - PG) and I want take a minute to share our story with you. About four years ago our twin girls were born prematurely at the PG Hospital. The medical care was exceptional but what made the biggest impact on our family was the small town hospitality that we enjoyed. Mom and the girls lived there for the entire 2015 fall run and the Ronald McDonald House (above the NICU) became my second home, I cannot express my appreciation to the staff who became our extended family and feel privileged to be able to contribute back to their workplace.
For more details call Decody 250-524-0681
Brittany Loucks - Torsten - See Pictures Below

9 Year Old Gelding

Torsten is a 9 year old non registered quarter horse bought from quesnel 3 and a half years ago. Has mostly been trail ridden since I've owned him, some fun sortings and extreme trail obstacle rides too. Isn't herd bound and goes well on his own. He has some issues like catching, tying and head shy. Has come a long ways with it but can spook easily if too fast of hand movements around his head. He does stand good for the farrier, only ever had front shoes put on him. Hasn't ever tried to buck but he is an animal and can. Selling to reduce my herd. Up to date on feet and deworming, has been vaccinated in the past. Loads good too, usually let him ride backwards as he seems to prefer it.


Jared Reimer - Joey - See Pictures Below

Mare

Joey is a middle aged mare. She is really quiet and easy to be around. I have used her for all aspects of ranch work and she does her job well! She has all the getup and go you need when you want it but when you are just out for a trail ride she is ready to go slow. She is good at trailering and being tied and is great for the farrier.
All around a nice horse.
Cecile Corbiere - Amarado (Buddy) - Pictures Pending

Gelding

Amarado is a quiet and gentle gelding in his mid twenties. He has been part of Horses Me and God Adventures for a couple years. Amarado is kid friendly, reliable and dependable.
Horses me and God Adventures builds relationships between people and horses.
Amarado trusts, respects, follows, surrenders and obeys a kid handling him who is learning to be a good leader to the horse. Amarado is competent with his responsibilities and continually improving.
Amarado is easily approached and haltered, stands quiet for grooming, picking up his feet and for the Ferrier. He leads well, follows nicely on a lose rope at a walk and a trot. He stops and backs up with good cues.
Controlling the horse's feet is a priority and Amarado allows his feet to be placed on a mat and willingly goes around and over obstacles he is familiar with.
Under saddle, Amarado responds well to cues he understands. He gives an enjoyable ride. In the open range Amarado does well with a confident, assertive rider.
Amarado is a good all around horse for a kid who has basic leadership/horsemanship skills.
Sale Photos
No PDFs Connected To This Sale
Brittany Loucks - TORSTEN Pictures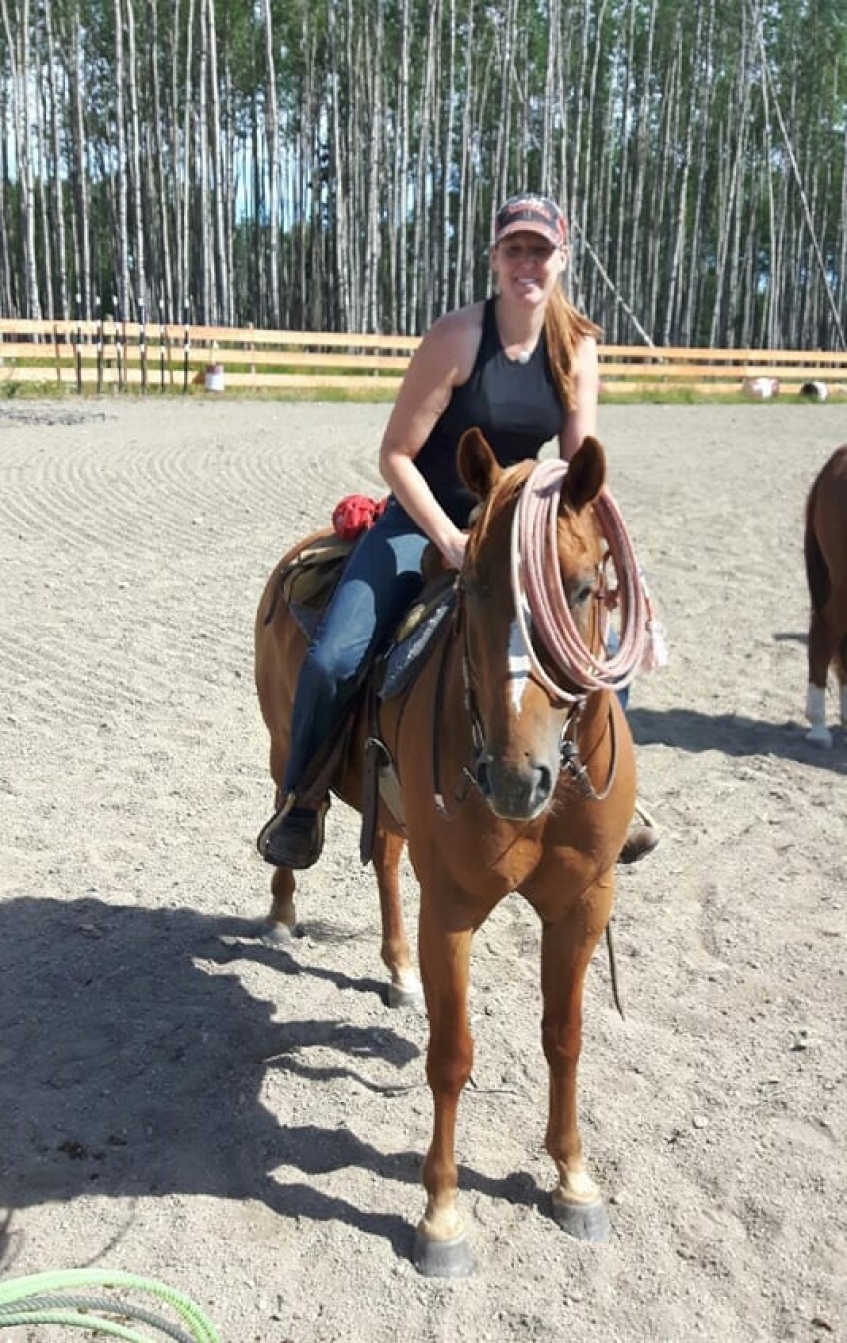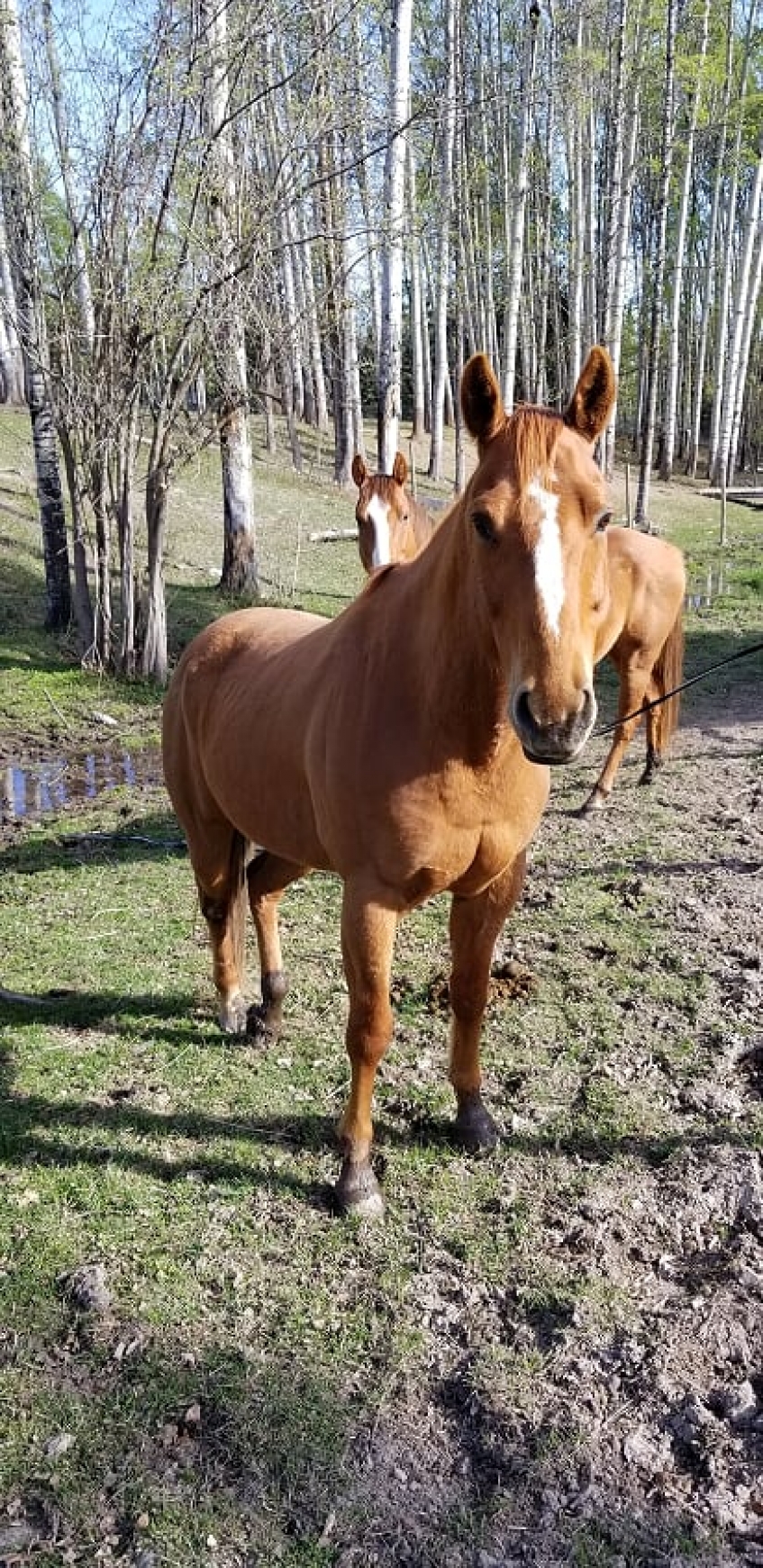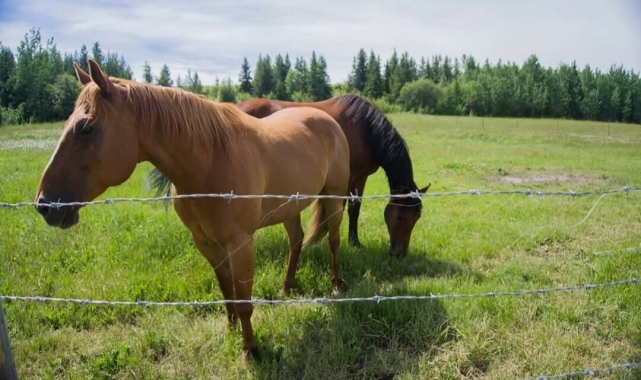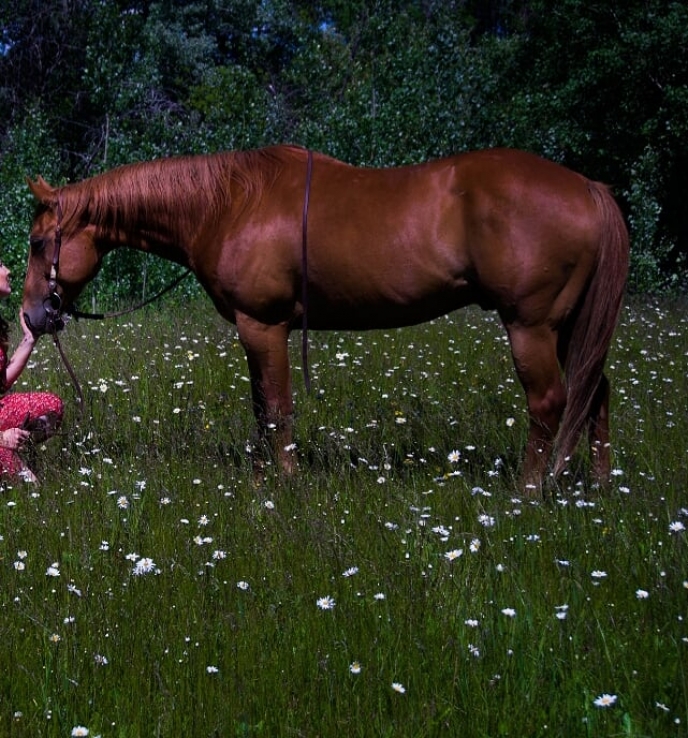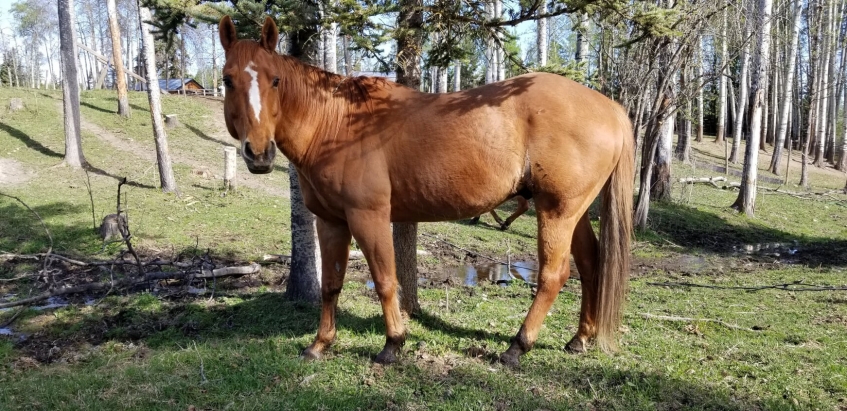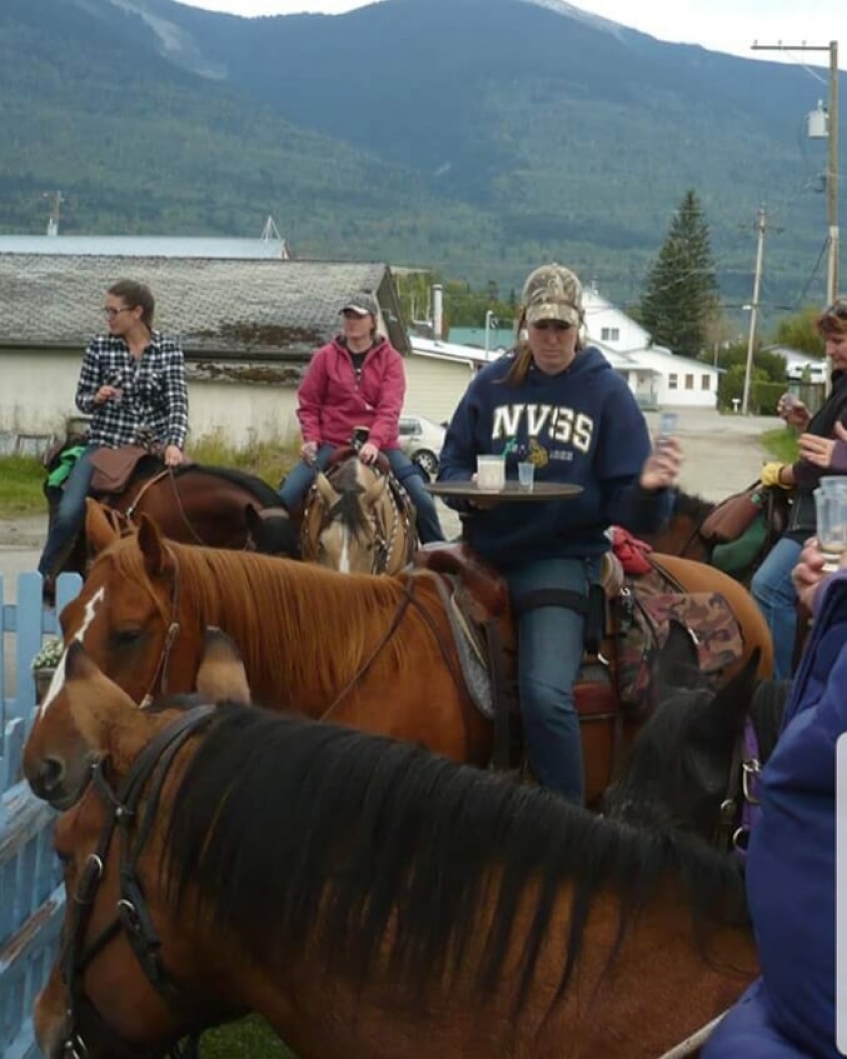 Decody & Aubree Corbiere - TODO Pictures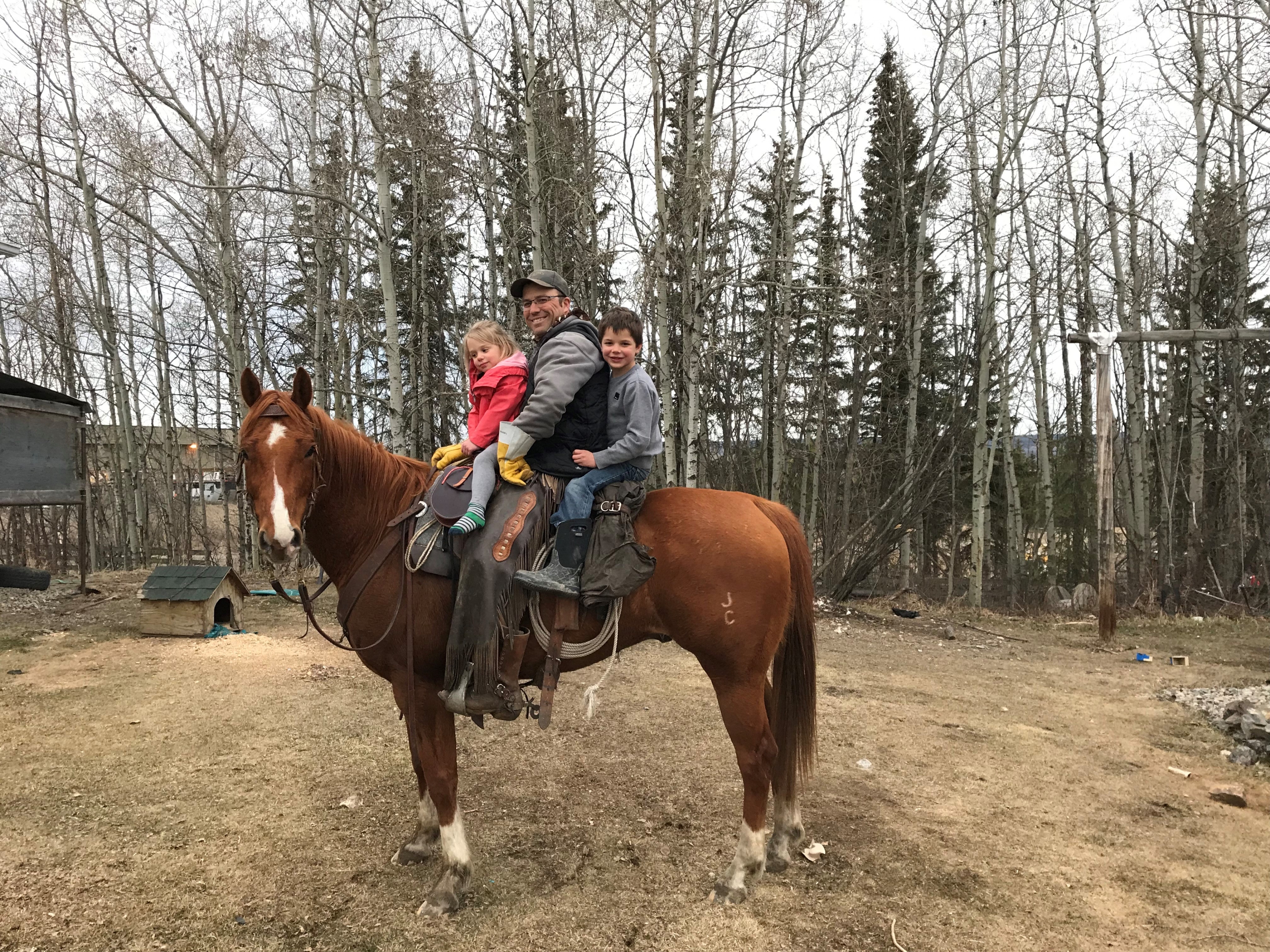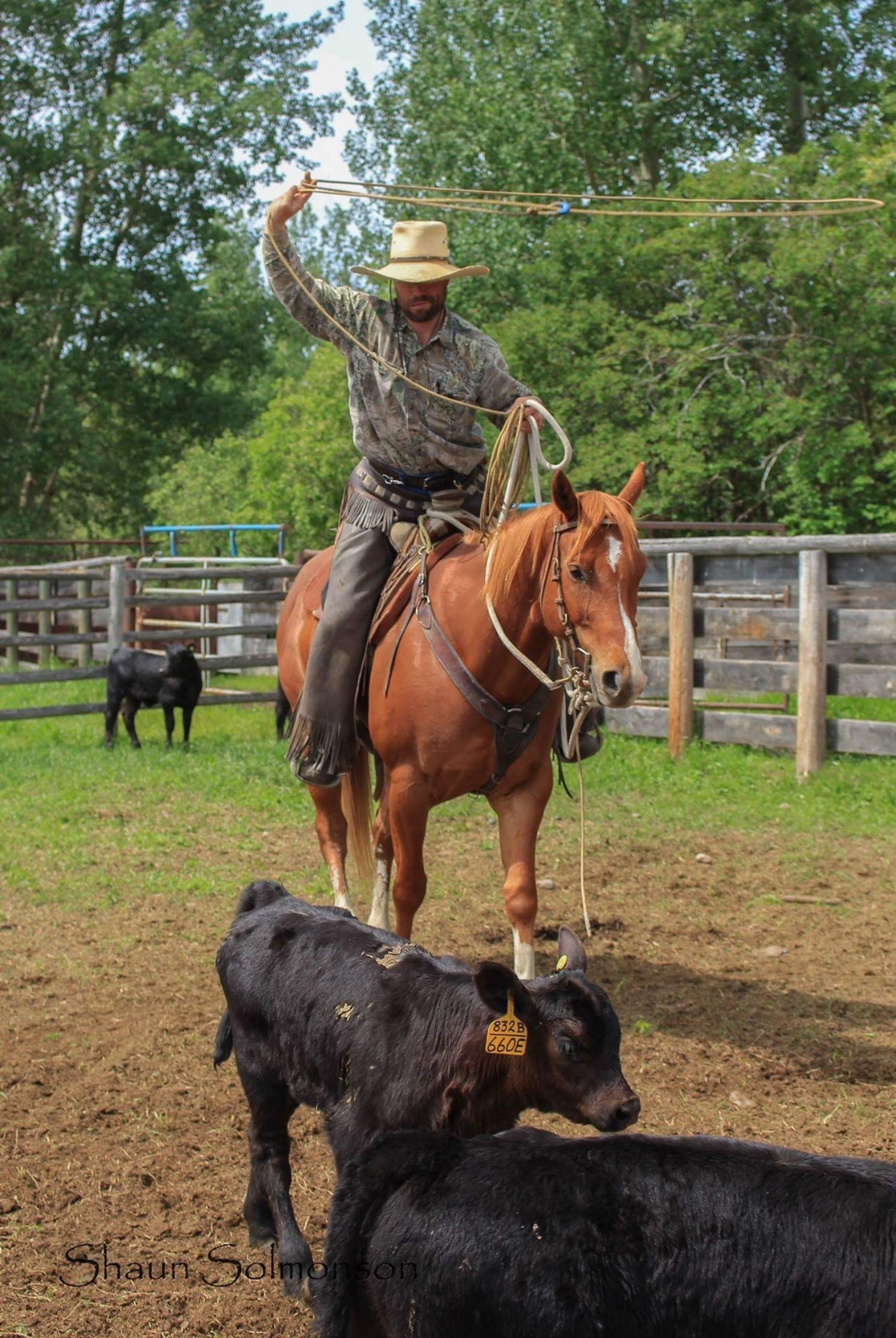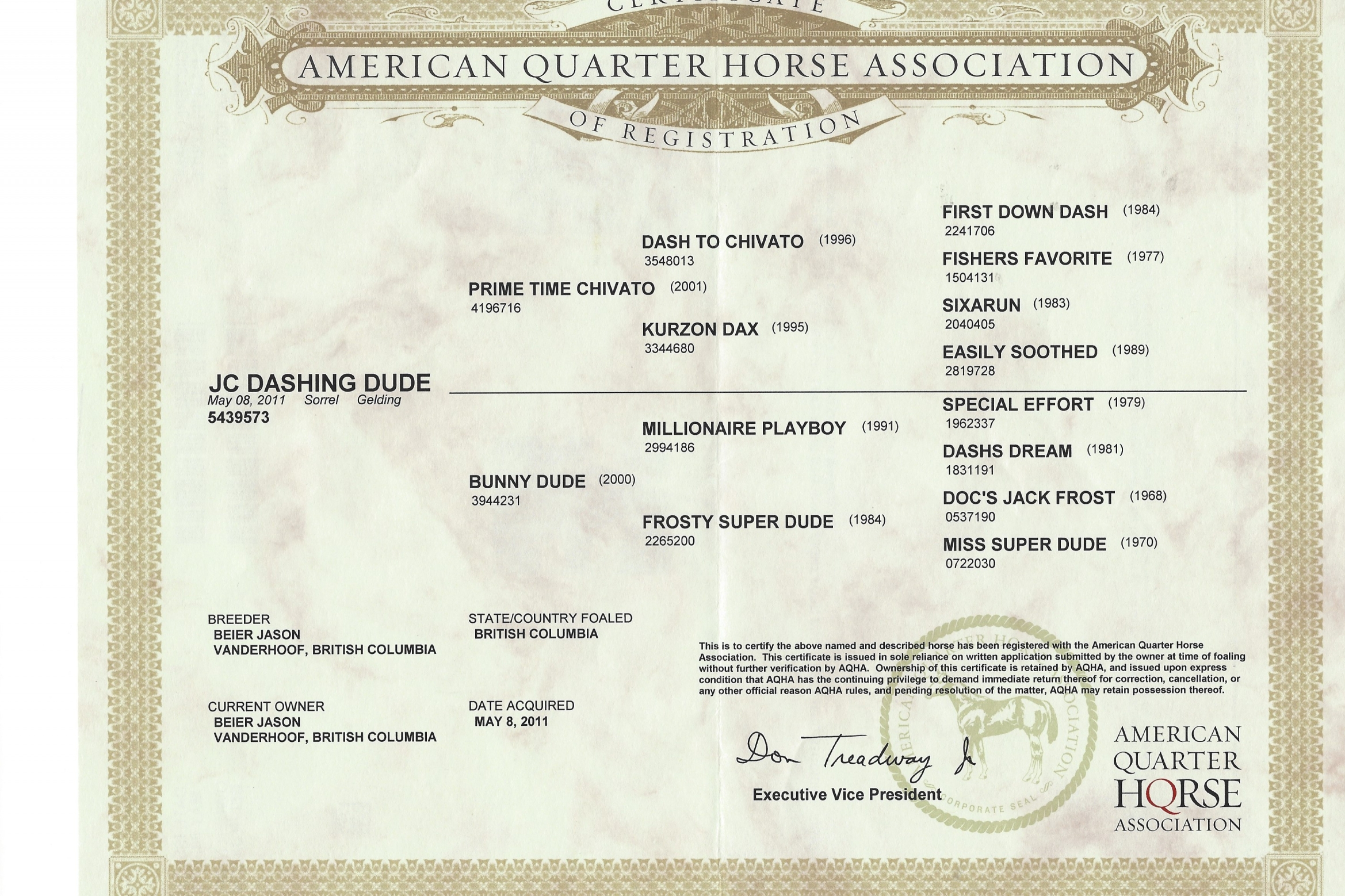 Jared Reimer - JOEY Pictures
020e53fc-ad7c-4e16-b284-132ae0cb150f(002).JPG
ebb7a55e-980e-4673-a7c9-2c28e35a6d0e(002).JPG