Livestock Sales
KAMLOOPS SADDLE HORSE SALE *Updated*
Type Of Sale: Livestock
Event Start: 5:00 PM - April 26th 2019
KAMLOOPS SADDLE HORSE SALE
Friday, April 26th @ 5:00 pm
BC Livestock @ 250.573.3939
Email erin@bclivestock.bc.ca if you would like photos added to your listing
All Horses 4 years old and older

MUST

be saddle broke and ridden through the ring
All Horses under 4

MUST

be halter broke and led through the ring.
Limit of 2 boxes of Tack per seller. No Exceptions.
$40.00 Entry Fee
All horses must have an Equine Information Document and Livestock Manifest filled out
Please contact us for more information and to consign your horses
BC Livestock - 250-573-3939 | info@bclivestock.bc.ca
Ken Allison 250-571-9045 | Darrell Comazzetto 250-319-8587 | Patrick Trueman 250-319-3992
**See Below for Photos of Listed Horses**
"RIDE THROUGH'S" | SADDLE BROKE - 4 YEAR OLDS AND UP
LOT 101 -

Four year old AQHA Red Roan Gelding

"Zans Pepto Lena", well started, has been following the heel-o-matic (not started in the box),easy to catch, trim and trailer. Solid gorgeous horse.
LOT 104 -

Four year old AQHA Gelding

, "Zans Chunky Guy", started and sensible, following heel-o-matic, easy to catch, trim and trailer. He has some great siblings in team roping.
LOT 107 -
5 yr old AQHA Bay Mare,

"Smokin Hollys Tivio", Great ranch horse, 15 hh
LOT 113 -

"Sage" 5 yr old AQHA Registered Blue Roan Gelding,
He has had 4 months professional training. He is very bold on the trail, crosses ditches, water, logs, anything asked of him. He is in a snaffle bit, collects easily, moves off your leg, has a good stop and is starting to turn around nicely. Sage is not a pocket pony, he's a hard worker looking for a job. He would be a real asset to any ranch... Sage is also really quick, but controllable.
LOT 114 -
8 yr old Grade QH Grey Mare
LOT 115 - 9 yr old Grade QH Sorrel Mare
LOT 116 - 11 yr old Sorrel Fjord X Gelding,
"Squirt", great saddle & pack horse!
LOT 118 - 9 yr old Gelding Buckskin Pony, Shetland / Welsh cross,

great for trail riding, does better with an experienced rider, he has a lot of get up and go!
LOT 122 -

6 yr old Cream Buckskin QH Gelding

, "Slider", 3 months of training and also experienced pack horse
"LEAD THROUGH'S" | HALTER BROKE - UNDER 4 YEARS OLD
LOT 200
-

2 yr old AQHA Buckskin Mare

, "Northern Smokin Guns"
LOT 201

-

Yearling AQHA Registered Filly

, halter broke and has been handled lots. Siblings are team roping heading horses. Sensible with a sweet disposition.
LOT 202 -

3 yr old Grulla Percheron / QH X Gelding

, "Cheif", Green broke
LOT 203 -

Yearling AQHA Registered black filly
LOT 204 -

4 yr old Sorrel Percheron / QH X Mare

, "Red", Green broke
LOT 205 -

2 year old AQHA Filly,

"TD Zans Cowgirl", started under saddle, easy to catch, sweet and smart.
LOT
206 -

4 yr old Percheron / QH X Dun Mare

, "Dunny", Green broke
Sale Photos
No PDFs Connected To This Sale
LOT 101 - 4 YR AQHA RED ROAN GELDING - "Zans Pepto Lena" Pictures
LOT 104 - 4 YR AQHA SORREL GELDING - "Zans Chunky Guy" Pictures
LOT 107 - 5 YR AQHA BAY MARE "Smokin Holly's Tivio" Pictures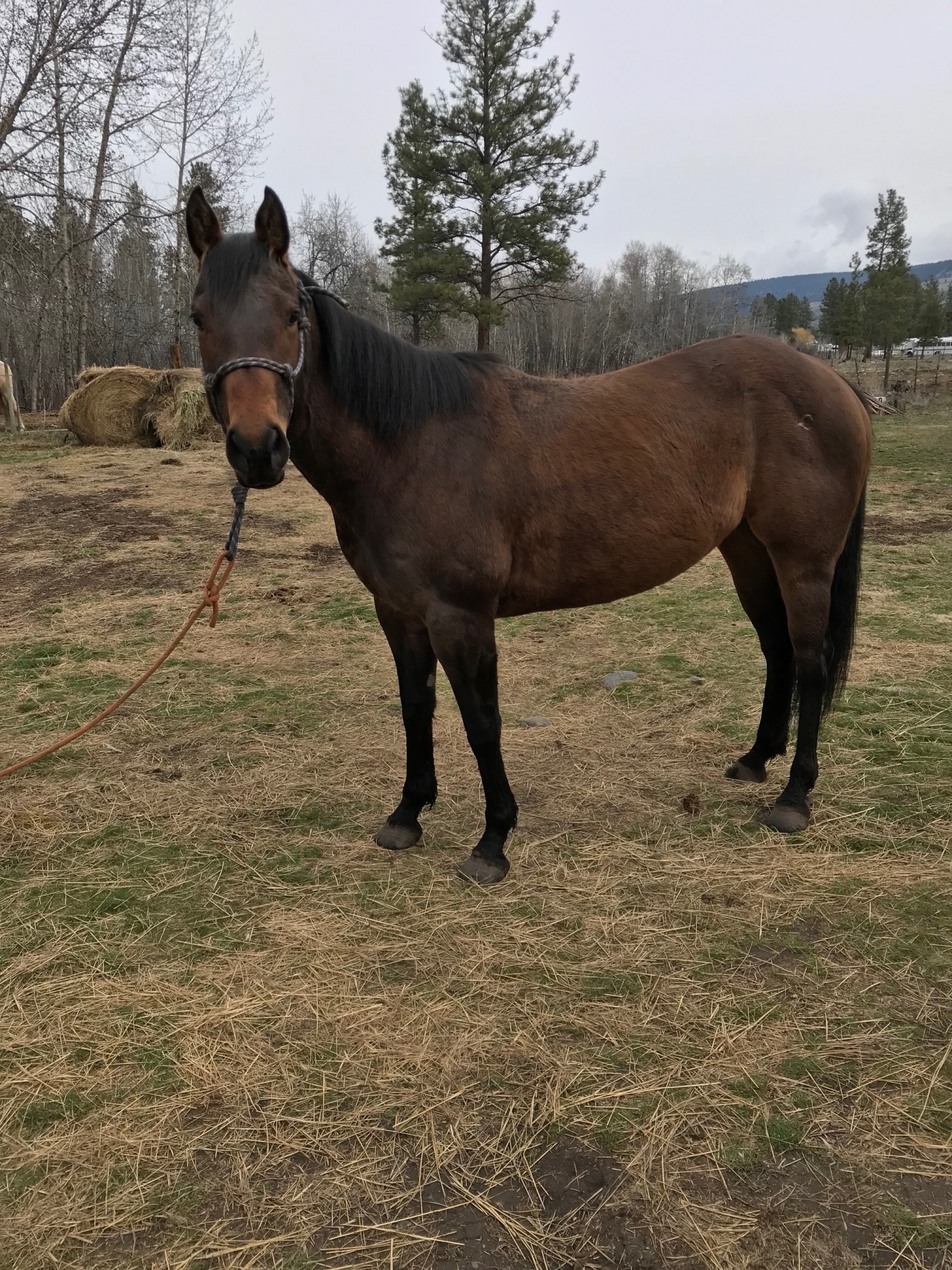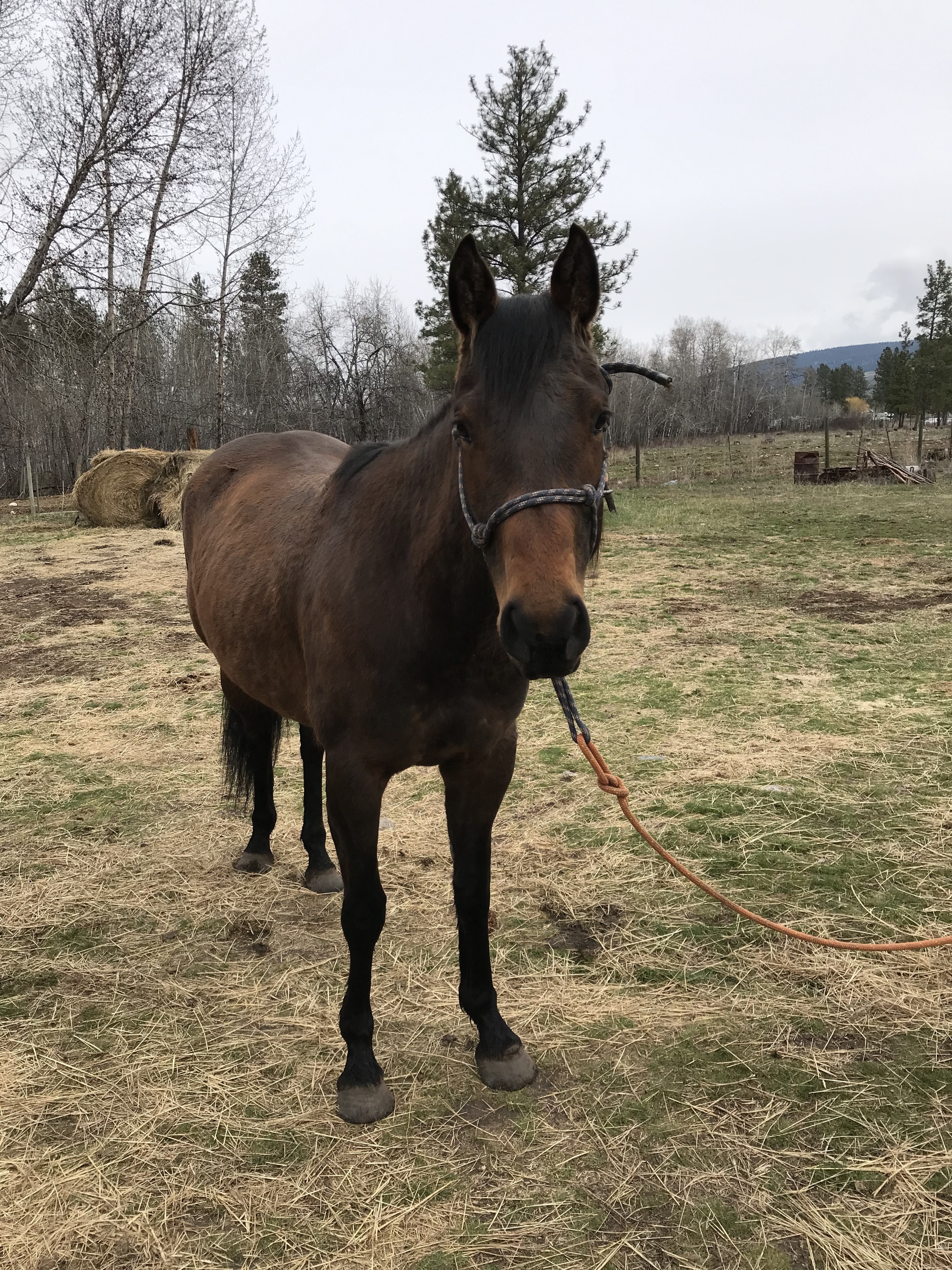 LOT 113 - 5 YR AQHA BLUE ROAN GELDING Pictures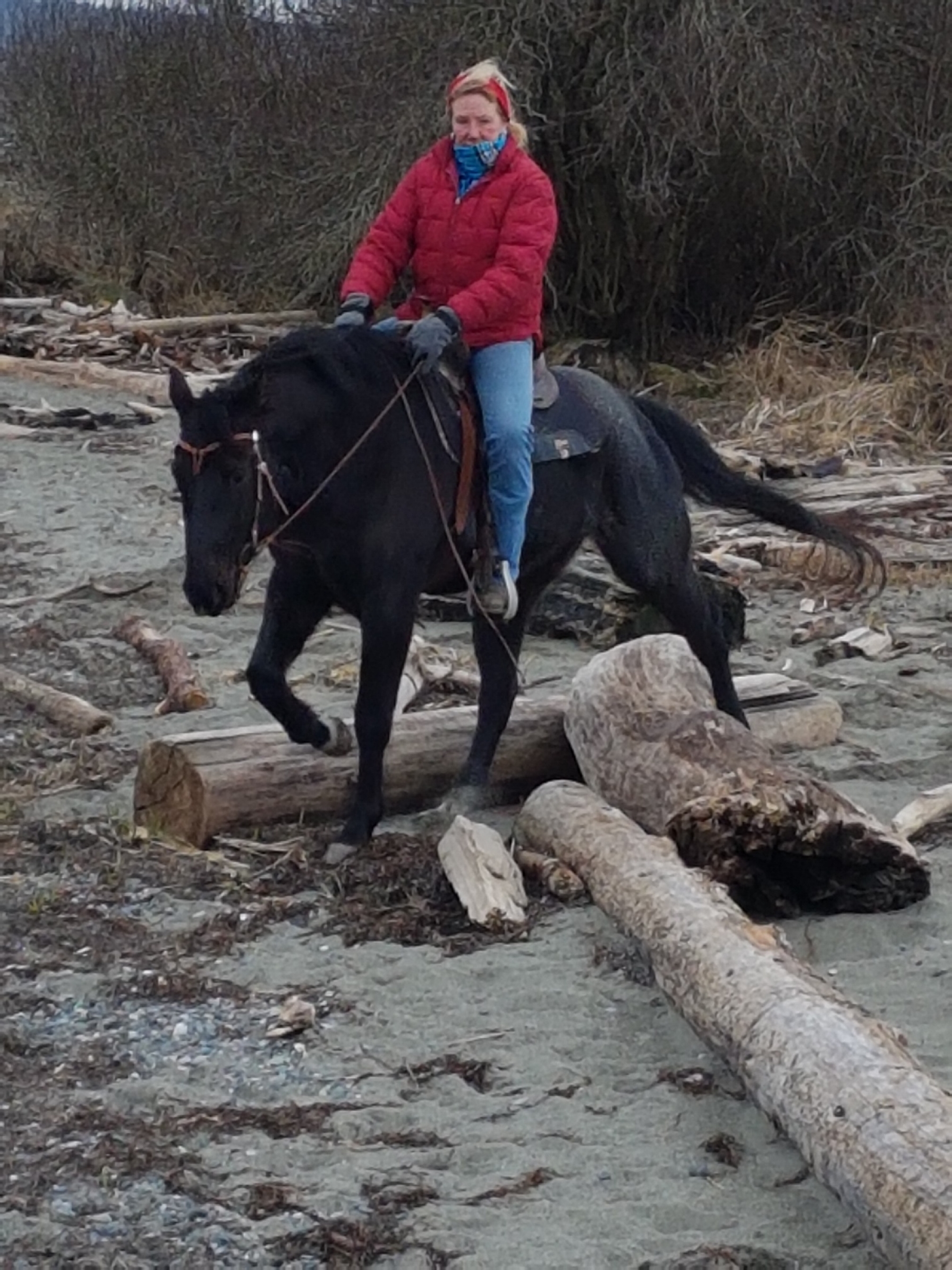 20190203_121345_resized.jpg
20190203_121342_resized.jpg
LOT 200 - 2 YR AQHA BUCKSKIN MARE "NORTHERN SMOKIN GUNS" Pictures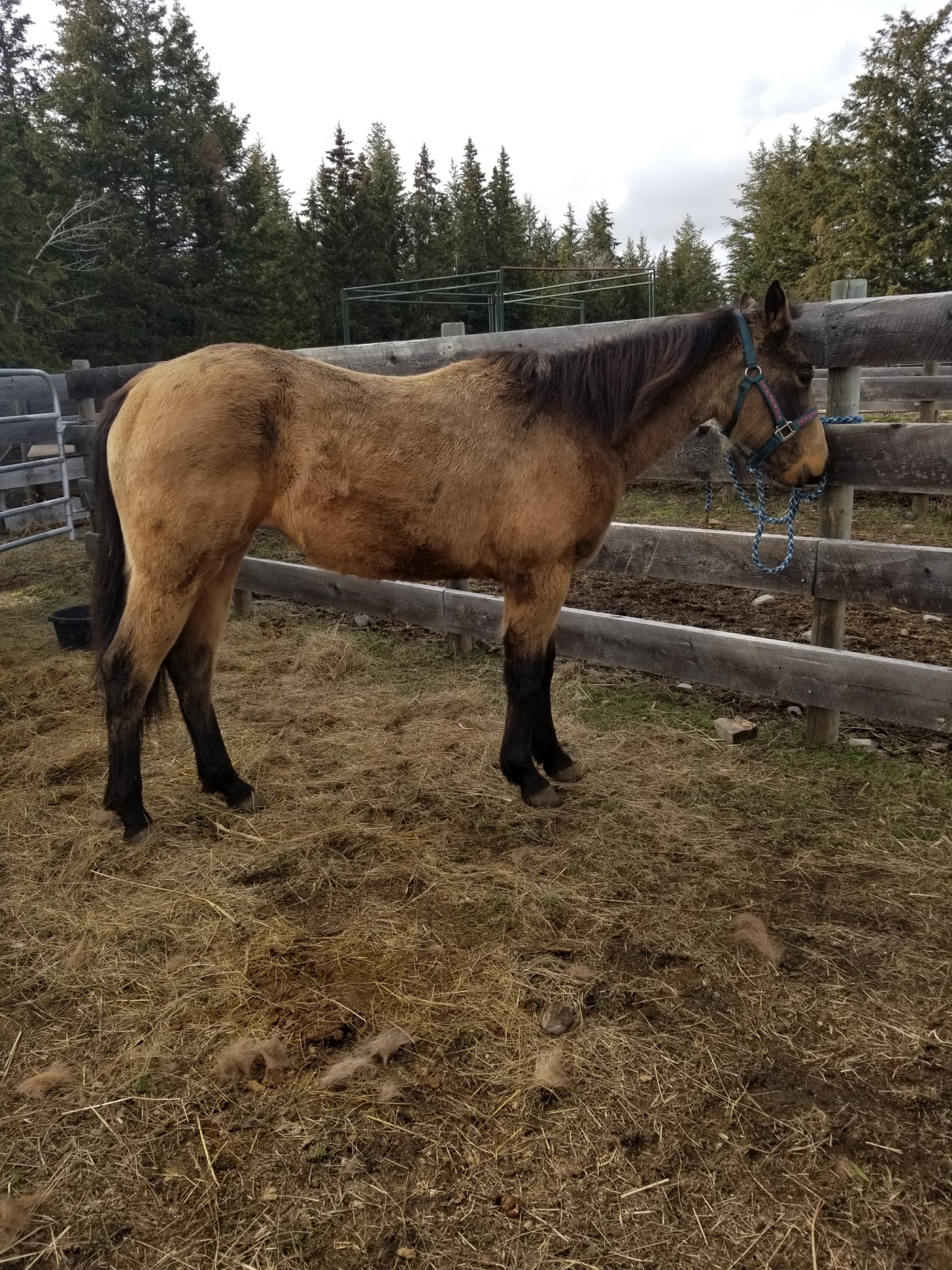 20190411_164129_resized.jpg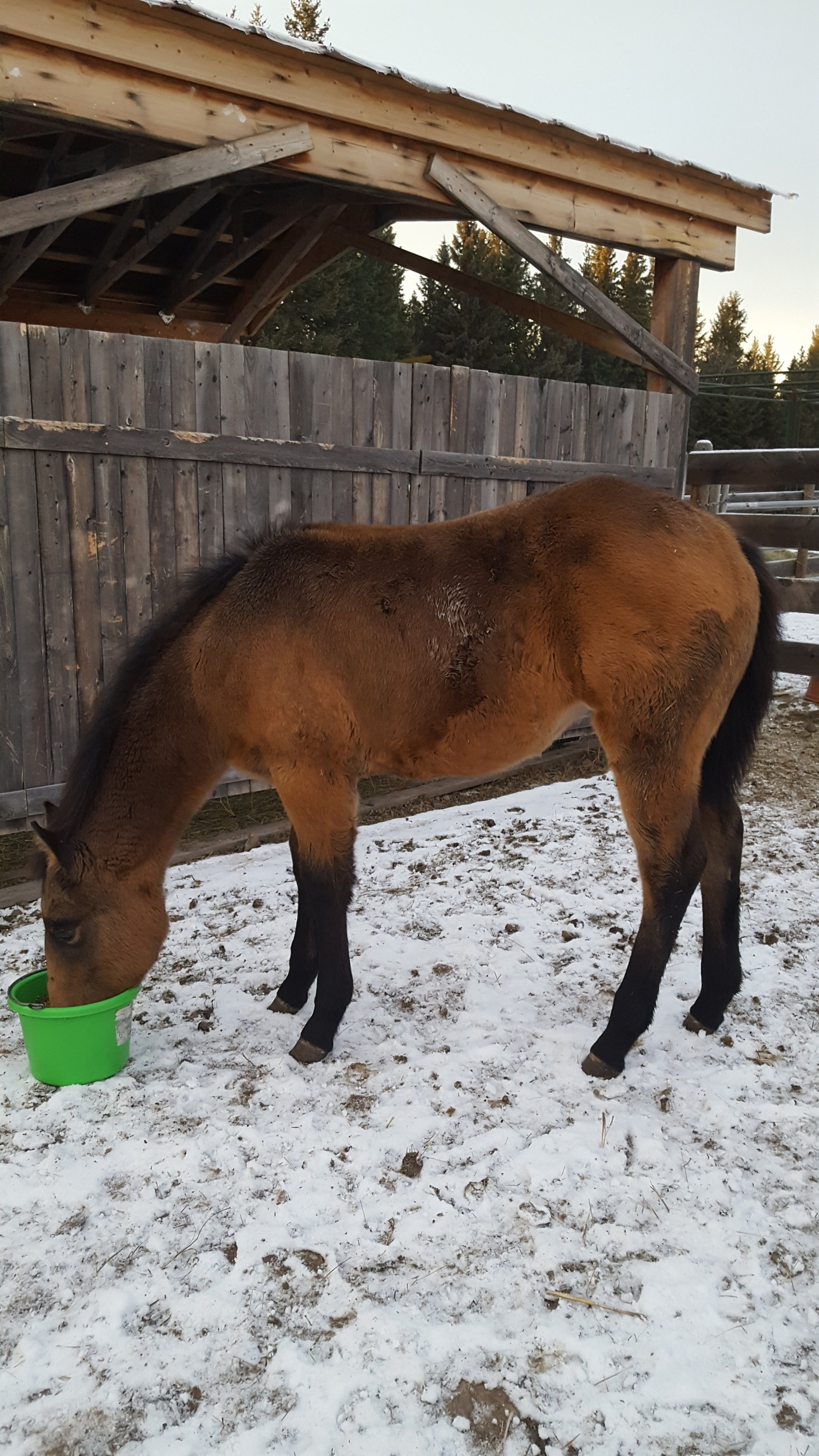 20171209_153548_resized.jpg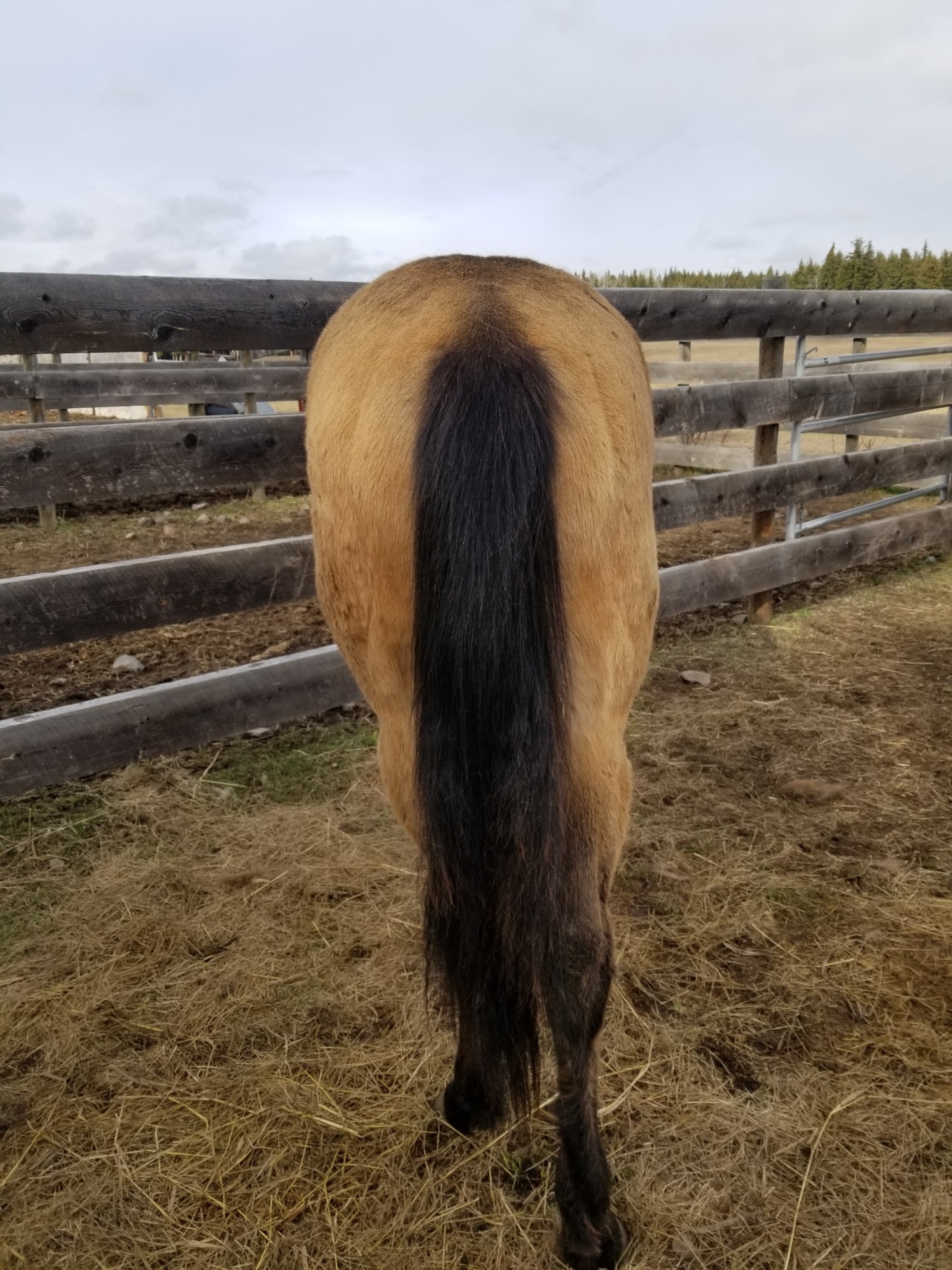 20190411_164211_resized.jpg
LOT 201 - YEARLING AQHA FILLY Pictures
LOT 205 - 2 YR AQHA FILLY Pictures
SADDLES - Saddle Photos Pictures