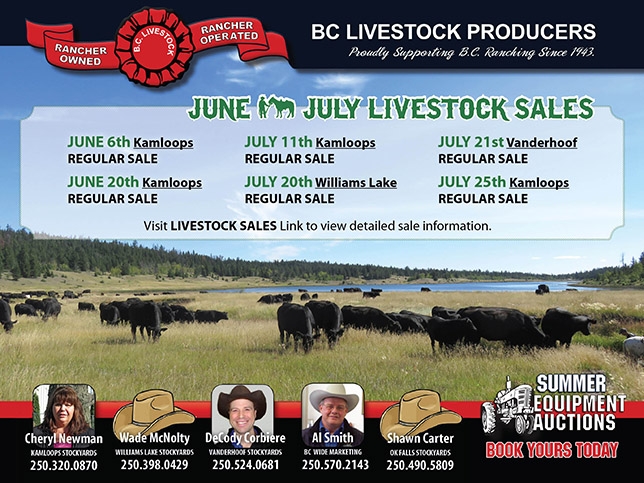 B.C. LIVESTOCK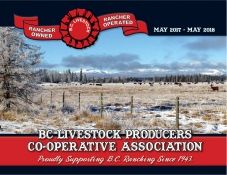 2017 - 2018 calendars are now available to pick up at your local BC Livestock yard.
A big thank you to all our photo contributors for some great pictures.
---
HELP WANTED

: BC LIVESTOCK PRODUCERS CO-OPERATIVE ASSOCIATION
BC Livestock Kamloops location is currently seeking a part time worker. Cattle handling skills and experience are an asset. Must be physically fit as the general duties are as follows: *Moving, sorting and processing cattle (off loading, loading, branding, tagging etc.) * Unload and load cattle handling equipment (gates, panels, cattle guards) *Handling other inventory items (mineral tubs, shavings, animal health products)
Please forward resume by fax: 250-573-3170 or Email: kamyard@bclivestock.bc.ca

---
Effective

January 1, 2017

, BC Livestock Producers Co-Operative Association will no longer accept "Contributor/Farm of Origin" CCIA tags for untagged animals arriving at our site. Due to numerous issues, any animal requiring a CCIA tag will be tagged with a BC Livestock issued tag, and charged for the tag and chute fee. This will be applicable at ALL BC livestock yards.
---
Rancher owned and rancher operated, BC Livestock
operates four stockyards, located in Kamloops,
Williams Lake, Okanagan Falls and Vanderhoof.
Serving BC Since 1943.about us, read more...